Foie gras
The story
Our distant Egyptian ancestors had already discovered the delicious taste of Foie Gras from wild geese that had come to spend the winter near the Nile delta. But it was during the Roman period that foie gras was gradually consumed in different parts of Romanized Gaul, including the southwest region, which was favourable to the cultivation of corn on which geese ate.
Southwestern foie gras duck is raised with access to an unconcrete exterior with either a grassy area, a stubble area or a forest cover. In addition to the food found on the course, the animals are fed cereals.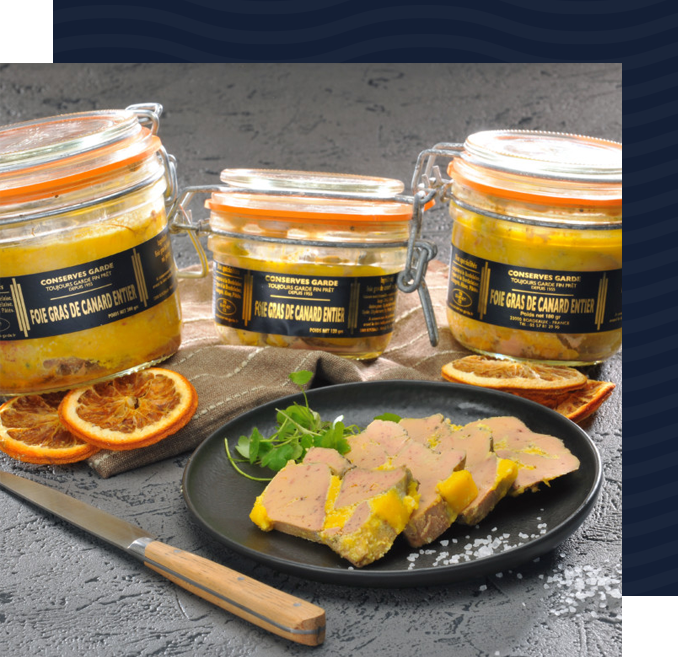 The Product
The foie gras of the Garde preserves is an exceptional liver, rich in flavours and fine in taste. It is made from a selection of top quality Southwestern duck liver and is perfectly cooked.
Garde foie gras is preservative and nitrite-free.
Preparation tips:
Open the jar 2 hours before tasting, cut the liver into slices and sprinkle them with a little Espelette pepper or ground pepper. Put back in the fridge until the tasting.
DLC: 3 years
Name: Southwestern Duck Foie Gras.
Composition: Whole duck foie gras, salt, pepper.