Asparagus
The story
Originally from the eastern Mediterranean basin, asparagus has been known since ancient times.
It has been cultivated as a vegetable plant in France since the 15th century.
It is particularly appreciated by kings and princes.
Henry III served it to his favourites, and Louis XIV demanded it on his table in all seasons.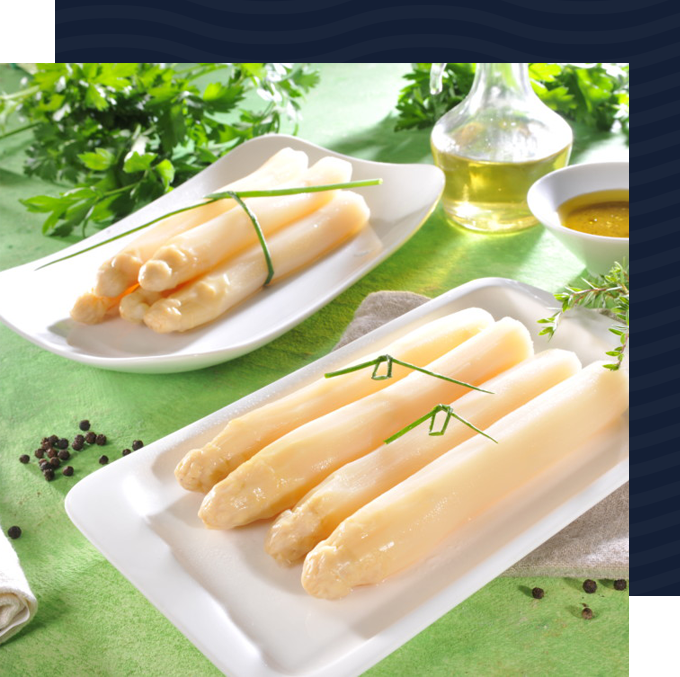 The product
Rigorously selected from the sandy soils of southwestern France and produced by hand, the white asparagus in the Garde preserves retain their natural flavour.
Our preserves are prepared from fresh whole asparagus.
Preparation tips:
With a good muslin sauce or green sauce (parsley, chives, tarragon…).
With a varied vinaigrette (walnut, hazelnut, olive oil…).
With an Italian dressing: with balsamic vinegar and 2 tablespoons of parmesan cheese shavings.
DLC: 3 years
Name: Asparagus from France.
Composition: Asparagus – France-, water, salt, citric acid.